Welcome to Haslet Counseling, I am glad you found us. You are looking for help and are wondering whether we are the right therapists for you or your family.  You or someone you love is struggling and you know it is time to reach out for help.  Whether this is your first time considering therapy or you've been in therapy before, I hope that I can make this process easier and a little less overwhelming.  And if me or one of my associates can't help you directly I'll do my best to get you to someone who can. For therapy to be successful it is important that you feel comfortable and connected to your counselor.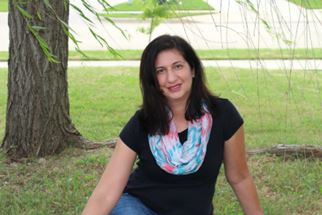 We have training and experience in a wide range of emotional and behavioral  issues, and provide counseling and therapy to children/teens, adults, couples, and families.  Being Licensed Marriage and Family Therapists means we know that people don't exist as an island but are impacted by their environments, relationships and connections to others, both past and present.  We use evidence-based approaches and our goal is to get you feeling well and functioning better.  Additional specialized trainings include Certification in Perinatal Mental Health, Gottman Levels 1 &2, and EMDR training (trauma therapy). 
See Services Page for more information on how can help but here are few of our specialties below: 
Women 

Are you a mom who is struggling to keep it together?  Being a mom or mom-to-be is hard. You don't feel like yourself anymore, are overwhelmed, or you just can't shake the sadness or anxiety.  Are your children growing up and you find yourself wondering what comes next? Or are you a woman who is unhappy in your relationship, job, or where your life is going and feel stuck? Do you have past hurts and traumas that are impacting you that need to be worked through? If any of this sounds familiar, know that you are not alone and we can help. There is hope. 
Children and Teens
Are you a parent who is worried about your child or teen?  You know something is bothering them, but they refuse to open up. You're worried that they are not coping well with the stress of school, peers, or adjusting to a recent divorce or blended family.  Maybe they have been self-harming or had thoughts of suicide. You want to find a counselor they can trust and open up with, learn how to handle their emotions, and have healthier relationships with you and others.  As a parent, I get it.  Our kids are growing up in a different world than we did and it can be scary when we want to protect them and hope that they make healthy choices.  We find that balance between being able to build a trusting relationship with children and teens, while providing support and guidance for their parents.
Couples Therapy and Relationship Therapy for Individuals
You are in a relationship and struggling to communicate.  Or you feel like you're roomates and have drifted apart and miss the closeness you used to have.  Maybe there has been infidelity or other betrayals and you want to try and heal and move forward. Or maybe you aren't even sure whether you even want to stay in the relationship and need help figuring it out. Whether you and your partner are willing to come to counseling together, or you are an individual ready to come on your own, we can help.  Our approach with couples is both process based helping you get to the underlying issues, while also providing practical tools for ways to improve connection and communication that can be implemented at home.