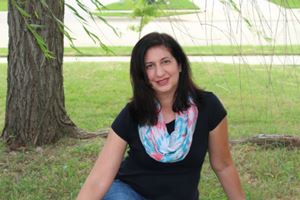 Welcome, I am glad you found me. You are looking for help and are wondering whether I am the right therapist for you or your family.  You or someone you love is struggling and you know it is time to reach out for help.  Whether this is your first time considering therapy or you've been in therapy before, I hope that I can make this process easier and a little less overwhelming.  And if I can't help you directly I'll do my best to get you to someone or to a place who can. 
One of my biggest strengths is that I am open-minded and non-judgmental.  There is nothing you could tell me that would shock me, so there is never a need to feel shy or embarrassed.  I collaborate with my clients to discover strengths and establish meaningful goals. I will join you where you are and when you're ready I'll challenge you to move forward.  I provide a supportive environment and am an active participant in the therapy process. I can help you move beyond past hurts and trauma, feel like yourself again, find peace and balance, and have happier, healthier relationships. 
I have training and experience in a wide range of emotional and behavioral  issues, and provide counseling to children/teens, adults, couples, and families.  For a list of common issues please visit the Services page.
Some of my specialty areas are listed below:  

Women

Are you a mom who is struggling to keep it together?  Being a mom or mom-to-be is hard. You don't feel like yourself anymore, are overwhelmed, or you just can't shake the sadness or anxiety.  Are your children growing up and you find yourself wondering what comes next? Or are you a woman who is unhappy in your relationship, job, or where your life is going and feel stuck? If any of this sounds familiar, know that you are not alone and I can help. There is hope. I am experienced and certified in perinatal and postpartum mental health through Postpartum Support International and am also a professional member.
Children and Teens
Are you a parent who is worried about your child or teen?  You know something is bothering them, but they refuse to open up. You're worried that they are not coping well with the stress of school, peers, or adjusting to a recent divorce or blended family.  Maybe they have been self-harming or had thoughts of suicide. You want to find a counselor they can trust and open up with, learn how to handle their emotions, and have healthier relationships with you and others.  As a parent, I get it.  Our kids are growing up in a different world than we did and it can be scary when we want to protect them and hope that they make healthy choices.  I find that balance between being able to build a trusting relationship with children and teens, while providing support and guidance for their parents.
Couples Therapy and Relationship Therapy for Individuals
You are in a relationship and struggling to communicate.  Or you feel like you're roomates and have drifted apart and miss the closeness you used to have.  Maybe there has been infidelity or other betrayals and you want to try and heal and move forward. Or maybe you aren't even sure whether you even want to stay in the relationship and need help figuring it out. Whether you and your partner are willing to come to counseling together, or you are an individual ready to come on your own, I can help. I've had additional specialized training in the research based Gottman Method Levels 1 and 2.  My approach with couples is both process based, while providing practical tools that can be implemented at home.  
Education and Experience
I received my Licensure in Marriage and Family Therapy in 2004 and over the years I have worked in residential, day treatment and outpatient settings.  I have had experience in supervising and managing a family counseling program before opening my practice in 2015. I am thrilled to provide services to Haslet, TX and the surrounding DFW areas.
On a personal note, I have been married for 17 years and have 3 fun loving children. I was raised in England before moving to California as a teen, and have been in Texas for 13 years.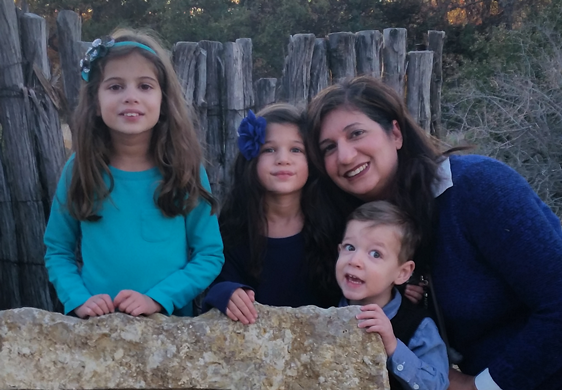 Education
University of San Diego, Master of Arts in Marriage and Family Therapy, 2000
University of California, Irvine, Bachelor of Arts in Psychology and Social Behavior, 1997
Licensure
Licensed Marriage and Family Therapist, 2004  (Texas License Number 5079)
Awards and Specialized Trainings
2016 Mom-Approved Counselor, DFW Child Magazine
Post-Partum Support International Certificate Program
Professional Member of Post-Partum Support International
Gottman (couples therapy) Levels 1 and 2. 
Seminars provided 
Solution Focused Therapy with Families, University of Texas Arlington 2007-2010
Publications

Take the Time to Connect, The One Bride Guide-Volume 8, Issue 1 (February – May 2015)
5:1: A Magic Ratio for a Healthy Marriage, The One Bride Guide-Volume 7, Issue 3 (October 2014-January 2015)
Marital Counseling, The One Bride Guide-Volume 7, Issue 2 (June-September 2014)